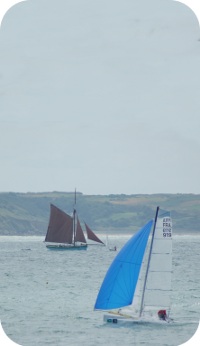 from 3 to 10 July 2010
Erquy, France
The F18 World Championship 2010 is to be held in Erquy, France. It will be organized once again by the Club de Voile de la Baie d'Erquy on behalf of the International Formula 18 Catamaran Association and the French Sailing Federation.
It will be also the 10th anniversary edition and that is why the championship is back to its birthplace. As for the first edition in 2000, the 2010 will take place on Caroual beach, close to Erquy harbour. We expect more than 150 boats, more than 400 peoples. This page will be updated from time to time with practical informations and some memories of the first edition; keep visiting this page!